John Waite

English born John Waite came into the mainstream music scene as lead vocalist for The Babys and Bad English. As a solo artist, 1984's "Missing You", was a No. 1 hit. Electric show.

Reduced pricing Thursday!


Event Showtimes:
Ages: All Ages
Thursday pricing: $35 House/ $43 Preferred Front of House/ $55 Cabaret
Friday & Saturday: $39 House/ $49 Preferred Front of House/ $65 Cabaret
Tickets increase $5 half hour before show time.  All ticket sales final - no refunds!  For exchange policy see box office 
Artist website: http://www.johnwaiteworldwide.com/
Wiki page: https://en.wikipedia.org/wiki/John_Waite
Videos: "When I See You Smile" Live 2014 ; "Everytime I Think of You" Live 2017 ; YouTube videos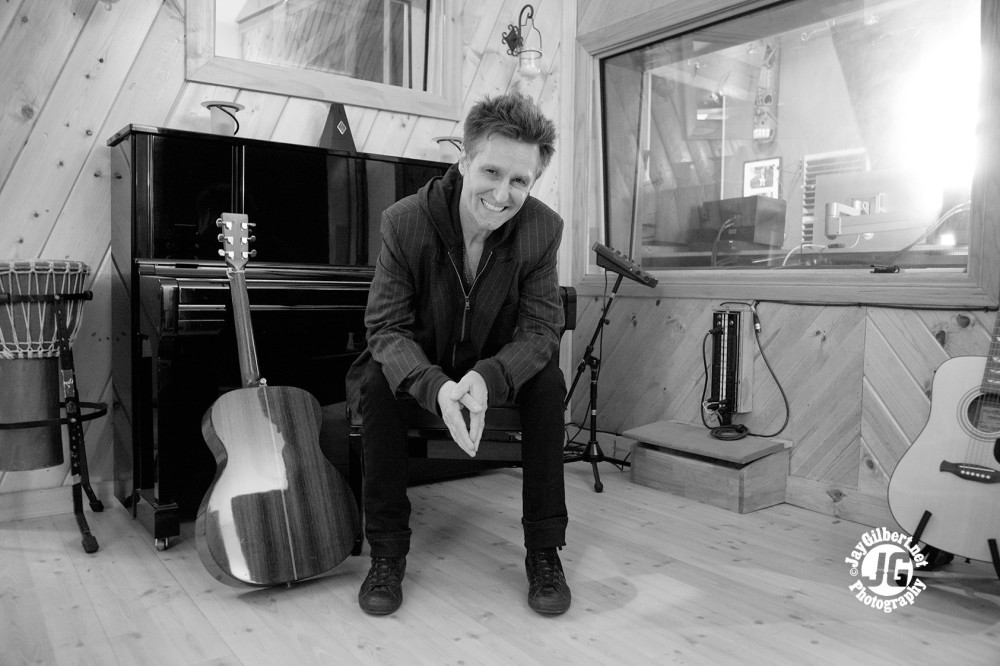 Countless musicians of far lesser accomplishment have probably made similar statements regarding their own personal creative process, but when the confession comes from John Waite – whose been successfully writing, recording and performing some of the most listenable, enduring and appreciated popular music for more than 35 years – one cannot help but both recognize and marvel at the shimmering legacy of this British born rock star. The ride began when Waite was tapped as bassist and lead vocalist for the Babys who rocketed to Top 20 chart positions with a pair of infections hits, "Isn't it Time" from the band's sophomore LP, Broken Heart in 1977 and the monster ballad, "Every Time I Think of You" off 1978's Head First. But it was the album's rhythmically aggressive and seductive title track where fans got their first glimpse of the authentic John Waite, a no-holds-barred rock n' roll performer devoted heart and soul to live performance and making sure every fan in the audience left the concert hall just as elated and exhausted as the band they'd paid to see. After John Lennon's assassination, December 9, 1980, a bizarre thing happened during one of those furious Baby's performances when John was pulled from the stage by an overzealous fan during an encore. The freak event seriously injured his knee and the group disbanded shortly thereafter. From the ashes of the Baby's, however, rose an abundant and prodigious solo career, ignited by the well-received release, Ignition, that featured the single, "Change," which rode the AOR charts for weeks in 1982, the year a new cable channel that would alter the course of popular media culture called MTV launched. At the forefront of its early play list was the video for the Holly Knight-penned track that in 1985, was included on the platinum-selling Vision Quest soundtrack. John's next solo effort, 1984's No Brakes, did exactly what the title inferred, barreling at runaway train speed to international acclaim and U.S. platinum success thanks to the smash hit, "Missing You," which did not stop until it reached Number 1 on the Billboard's Hot 100 Singles, Album Rock Tracks and Adult Contemporary charts. The following up single, "Tears" was a top 10 hit on the Billboard Mainstream Rock charts. In 2014, Waite is back with Best. Navigating raucous rock, gut bucket blues and country, Waite's new greatest hits album is a thrilling snapshot representing the inspired artistic breadth of this legendary artist's entire career tallying more than 40 years on the rock and roll highway. From re-recorded versions of signature classics, "Back on My Feet Again," "Isn't It Time" and "Missing You," hard-hitting live renditions of "Head First," "Saturday Night" and "Change" to the more introspective fare of "Suicide Life," "Downtown" and "Bluebird Cafe", Best goes a long way in proving there's many miles left of unexplored road for this rock and roll wunderkind. The story is far from over for the Lancaster, England-born rock star/balladeer/storyteller who was inspired onto his musical path by childhood blues-based heroes like Free, the Small Faces and Humble Pie, along with a deep connection to the Celtic folk music of his homeland. The legacy of John Waite is a beautiful monster of sound and vision, the chronicle of an authentic artist, a superstar, a seeker of truth and a soother of hearts. He walks and rocks among us.