Stand-Up Comedy

Join us for new levels of hysterics as two headlining comedians take the stage - Danny Bevins & Kris Shaw – for a genuine night just for laughs. Beer sold to Ages 21+. No drink minimum.

Reduced pricing Friday! 8pm Shows


Event Showtimes:
Ages: 18+ Ages
TICKETS:  Friday House $15 / Front-of-House $19 / Cabaret $25
Saturday House $19 / Front-of-House $23 / Cabaret $29
Tickets purchased at the Door 30 minutes before showtime are $5 more
ALL SALES FINAL, NO REFUNDS. Exchanges may be made for a different date for the same show only.  Based on availability - $5 per ticket exchange fee, must call box office.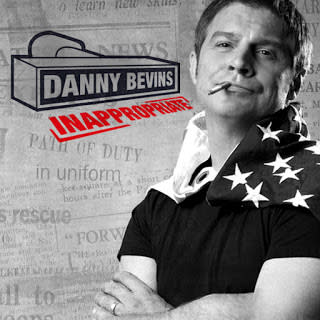 Danny Bevins has appeared on NBC's 'The Leeza Show', as well as MTV's 'The Jenny McCarthy show'. He partnered with Andrew "Dice" Clay on his 14 city tour.
He's appeared in the US Comedy Arts Festival and was the 2000 winner of the San Francisco Comedy Competition; the most prestigious comedy contest in the country. His comedy work centers on pushing back on authority and temptation.
His comedy is featured in "A different Kind of Bad", featured on Stand Up! Records. His other releases are "Salty Language, Peppered Morals", "The World Stands Up", "Billy Gardell Presents Road Dogs: Chicago" and Red Light Comedy: Live from Amsterdam.
As an actor, Danny Bevins was involved in "Sullivan & Son" and "The North American Smoker". He produced the TV series, "American Wiseass".
Bevins' "The World Stands Up" won the Comedy Central Producer award. He was the star of the award winning documentary "Comic on Duty- We Love You Mrs. Bevins". He's appeared on The Jameson Comedy Tour.
He's been called many things such as juvenile delinquent, flight attendant, soldier, husband, patient and "disturbingly hilarious".
But his big mouth has gotten him into trouble on a number of occasions. He's been arrested, fired from jobs and even fined. Some comedy lovers find him loud, ridiculous, opinionated, sarcastic, dangerous, irreverent and cocky.
He maintains a devoted following. His charming character and innovative performances continue to draw and delight audiences. Those who love comedy based on challenging authority and succumbing to temptation are Danny's biggest fans.
Video Preview: "Inappropriate Women" ; Live at Gotham Comedy Club ; More Video Links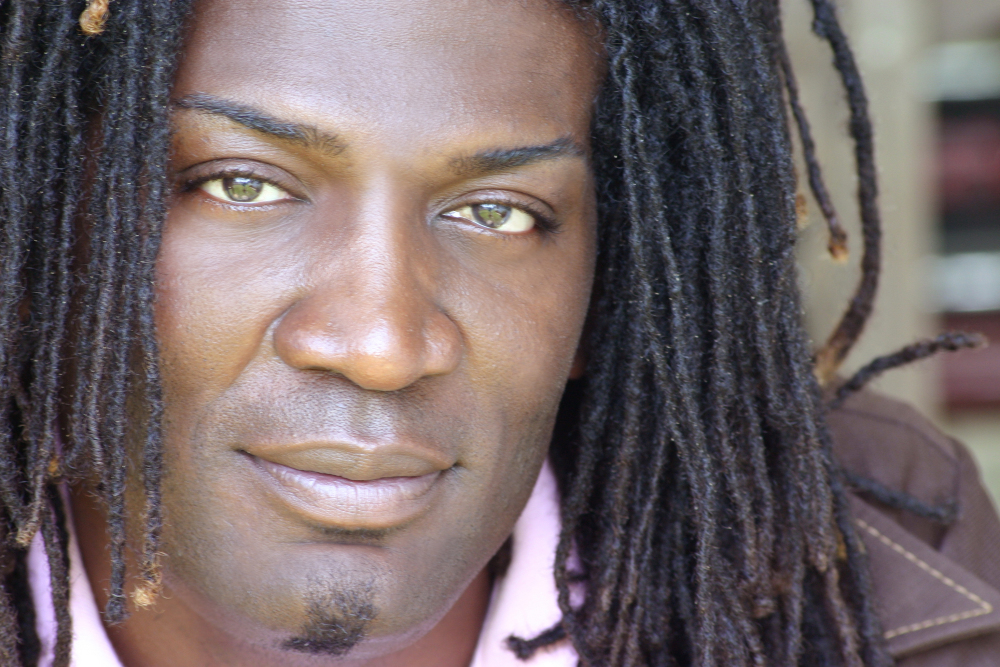 Kris Shaw
 Kris Shaw is a dreadlocked comedian with a quietly edgy, deadpan routine that explores the use of silence in comedy as much as it uses words.
It may just be a live microphone in a small spotlight, but when Kris Shaw steps up to it, the experience is unlike anything you've come to expect from stand-up comedy.
Kris is a storyteller who, with quick bursts of wit and carefully crafted silences, keeps the audience engaged through everyday observations and tough topics alike. His slightly askew but lovable style disarms and charms from the first set-up to the final punch line. There isnt so much as a hint of meanness in his spirit, and that good energy spills onto the stage and beyond. You will find yourself laughing out loud, delighted at how easily you relate to this uniquely funny guy.
Video Preview: Columbus Ohio Funny Bone ; "The Weekend Shirt" ; Live at Loonees