Stand-Up Comedy

Join us for new levels of hysterics as two headlining comedians take the stage - Jann Karam & James P Connolly – for a genuine night just for laughs. Beer sold to Ages 21+. No drink minimum.

Reduced pricing Friday! 8pm Shows


Event Showtimes:
Ages: 18+ Ages
TICKETS:  Friday House $15 / Front-of-House $19 / Cabaret $25
Saturday House $19 / Front-of-House $23 / Cabaret $29
Tickets purchased at the Door 30 minutes before showtime are $5 more
ALL SALES FINAL, NO REFUNDS. Exchanges may be made for a different date for the same show only.  Based on availability - $5 per ticket exchange fee, must call box office.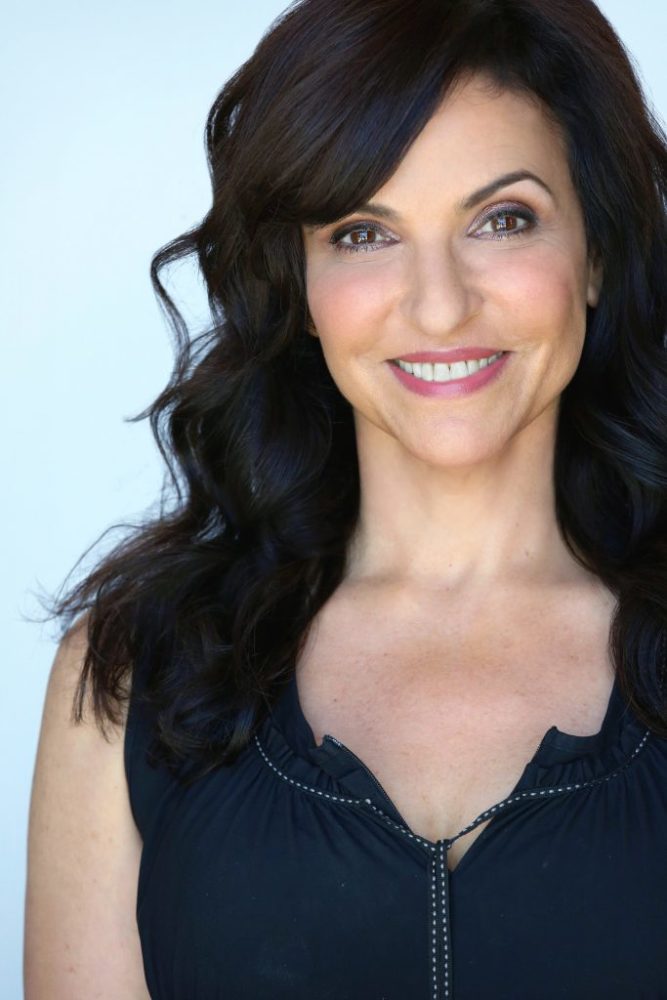 Jann Karam - A stand-up comedian, actor, writer and director, Jann has made numerous appearances on both NBC's Tonight Show - and on David Letterman's Late Show.  She played one of Jerry's girlfriends on Seinfeld (rated #1 Girlfriend episode by UPROXX  in "A Very Important and Scientific" ranking of Jerry's all-time oncamera inamoratas) and in addition to series regular roles—she was cast as an ensemble player in the last incarnation of The Carol Burnett show--she's guest-starred on countless T.V. sit-coms and recently played the leading role in "Expiry" a festival short film shot in New Mexico.  Jann's festival award-winning Castle Rock produced short film, Under the Big Muu-Muu—she wrote, directed and starred in--is about her mother's irritating and funny weekend visit to LA. Her critically acclaimed theatrical solo show, Reclining Nude on La Cienega was recently produced and recorded for broadcast by the legendary George Schlatter.  In addition to headlining in theaters and clubs across the county, Jann regularly performs stand-up on tour with Dana Carvey.  She studied Improv at Second City in Chicago with Del Close and was a longtime student of  Sanford Meisner (himself) in both New York and Los Angeles. Currently, she continues her acting studies  at both Stan Kirsch and John Rosenfeld Studios...and lives in Koreatown with her chubby black cat, Kitty.
Video Preview: "Don't Grab It" ; On David Letterman ; More Videos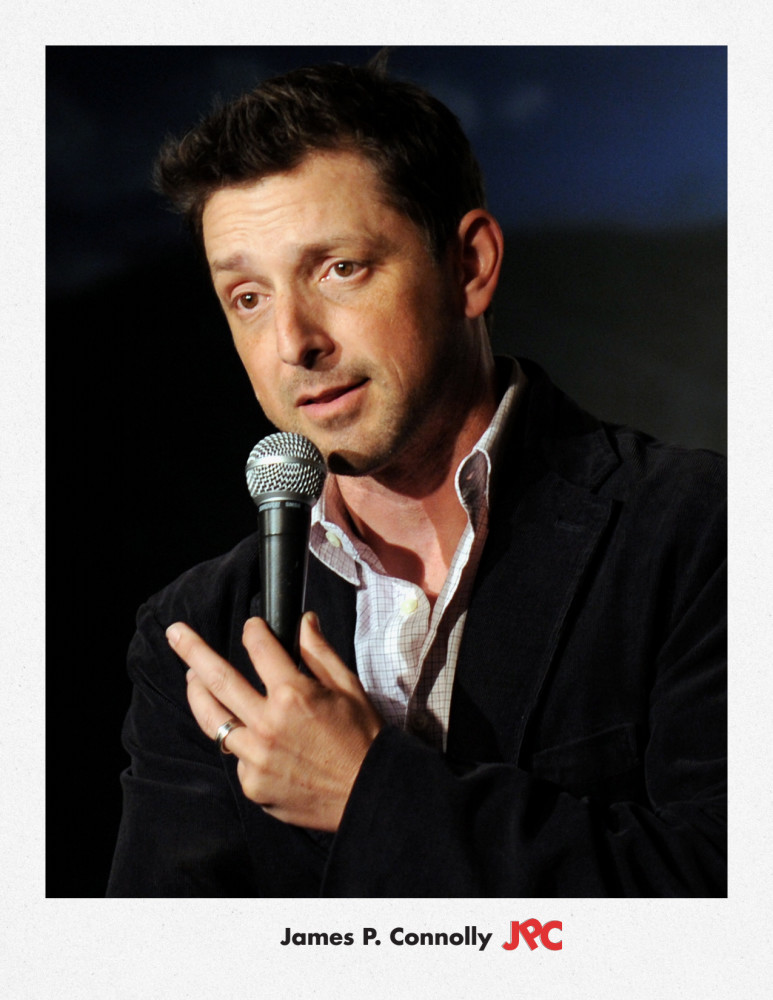 James P Connolly - Hailing from both Northern and Southern California (depending on who he is trying to impress), James P. Connolly is a stand up comedian and radio/TV host known for his playful, confident style and unique sense of humor.  James' attended Harvard University on a Marine Corps ROTC Scholarship, which left him feeling "wicked smart", but possessing the skills to hurt people who are "actually" smart.
While serving in Desert Storm, he was ordered to write jokes for a Colonel. Understanding this to be a lawful and punishable command; James erred on the side of funny.
Eventually making his way to Hollywood, he began to perform at the World Famous Comedy Store, the World Famous Improv, the Legendary Ice House Comedy Club and other major
comedy venues with too many adjectives. Soon James popped up on television, commercials, and in small films.
In addition to having appeared on Comedy Central and HBO, James hosted VH1's "Movie Obsessions" and more recently "Live From Here" on XM Radio for National Lampoon. He is recognized across the country as one of the most played comedians on the Sirius XM Comedy Channels and is a frequent guest on the nationally syndicated Bob and Tom Radio Show. James has also made multiple trips overseas to entertain the troops. His latest CD "The Master Plan" debuted to rave reviews on XM Radio's Comedy Concert Series and has been called "captivating" and "laced with intelligent humor, edgy opinions" and "leaves them (the crowd) hanging on his every word!" James also wants you to know you he has a very manly voice.
Video Preview: Live at the Comedy Castle ; Burbank Comedy Festival